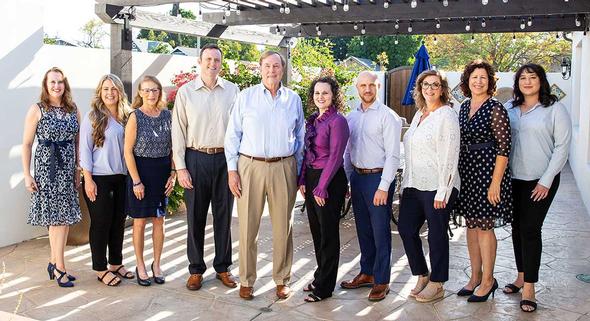 We are here to guide you through the journey of navigating your financial world.
We're a family business that helps family businesses.
Imagine having a clear vision of your financial future and feeling confident about the decisions you make to get there. It's not just about the numbers on your bank statement - it's about creating a plan that aligns with your unique goals and values. At our financial planning practice, we take a holistic approach to your finances. We want to get to know you and your family and understand what matters most to you. Armed with this knowledge, we'll be able to help guide you toward a bright and prosperous future with strategies that are tailored to your specific situation. With our professional guidance, you'll feel empowered to make informed decisions and take control of your financial life. Let us help you achieve the financial freedom you deserve!
Our Story
How it Began
For years, our business has been guided by three values: Class, Character, and Concern. Our unwavering commitment to these values has been the cornerstone of our success. At the heart of our business is a genuine concern for our clients. We are passionate about the work we do and consider it a privilege and joy to serve our clients and community. What started as one person's career has evolved into a powerful family legacy, and we are humbled by the opportunity to help shape the legacies of others as well.
Celebrating 50 Years and Beyond
DH Financial is not just a business, it's a family legacy. Our unwavering commitment to integrity, respect, and love for family has been the cornerstone of our success, enabling us to serve clients for decades. By prioritizing family values above all else, we have forged long-standing relationships built on trust with our clients and their families, spanning generations.
We are grateful for the trust and confidence you have placed in us and take pride in being a part of your financial journey. From our family to yours, we extend our heartfelt thanks and look forward to serving you for many more years to come.